Why Use the Silicon Valley Real Estate Team
*Please ask us about our: "65 plus step" Marketing & Business Strategy
CALL NOW: 408-833-6331
When choosing an agent, you want a realtor who will:
Will MARKET your home and get the MOST buyers to see your home
Will GET THE BEST PRICE FOR YOUR HOME!
Has EXPERIENCE & INDUSTRY KNOWLEDGE
Will NEGOTIATE in your behalf
Will ADVISE you during closing.
Has GOOD COMMUNICATION – Agents who answer their phones and reply to their emails – Available to always answer your concerns!
We will help you prepare your home for the market:
We Will Help with STAGING your home

Advise on which REPAIRS are absolutely required, and will get you the best "Return on Investment".


We can provide estimates by very good and fair priced vendors for Painting, Carpet, Flooring, Remodeling, so you hire the BEST!

How to PRICE YOUR HOME competitively to sell in the shortest period of time.

Maximize first impressions and attract multiple offers.
Choosing the Best Real Estate Professional
OUR Marketing Plan will be created Specifically for YOUR Home – For Maximum Exposure and Selling Price
Planning to sell your home is a very big deal. And no matter how nice your property may be, a house won't necessarily sell itself! A good realtor makes your selling process as easy as possible.
Take advantage of our experience
Providing you a first-class home-selling experience is our goal when working with the Silicon Valley Real Estate Team.
Let us give you some information about our team
We are Silicon Valley Area Experts
We have the Top Ranking real estate websites for Silicon Valley Real Estate and Silicon Valley homes for sale and we currently have hundreds and hundreds of active buyers looking to purchase property in Silicon Valley.. so we may already have the perfect buyer for your home! In today's real estate market, the internet and an aggressive "marketing plan" are the two most significant tools in getting the most buyers to learn about your home. Since your home is located in the Silicon Valley area, doesn't it make sense to hire a real estate team of agents that has the most exposure in "Silicon Valley". Along with our "marketing and business plan" this will bring the most buyers to view your home… More Buyers means More Money For You.
Our Dominate Online Presence
We Are TOP Ranked on the Internet = Maximum Internet Exposure!!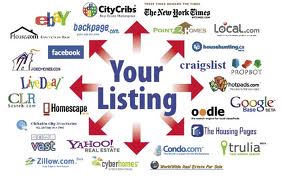 Why Use The Silicon Valley Real Estate Team to sell your home! Our dominate online presence offers unparalleled exposure for your home, reaching millions of potential buyers worldwide. Our thousands of registered users search for homes in Silicon Valley communities everyday throughout Santa Clara County and San Mateo County.
"IT'S ALL ABOUT EXPOSURE!"
We Get MORE Buyers to See Your Home!
The More Buyers that see Your Home, Creates More Demand for Your Home (Multiple Offers)
Which means MORE Money For You!
"So it's a simple choice"…
If you want the most buyers to view your home…
If you want to get "Top Dollar" for you home...
Then THE SILICON VALLEY REAL ESTATE TEAM is your BEST CHOICE!
We will show you:
Our "65+ Step Marketing & Business Strategy"
Our Incredible Internet Marketing plan for your home!
Details of our guarantee (you can cancel your listing with me at ANY time)
…And Much More…We will help you prepare your home for sale… SO BUYERS WILL WANT TO MAKE YOU A GOOD OFFER!
You can call any agent to list your home…
Call the Silicon Valley Real Estate Team to "Get Your Home SOLD."
WE WILL EXCEED YOUR EXPECTATIONS! – CALL TODAY: South Bay: 408-833-6331 Peninsula: 650-646-5585
Don Orason
Owner, Silicon Valley Real Estate Team
Area Experts You Can Trust
Intero Real Estate
Direct: 408-833-6331
Peninsula: 650-646-5585
Email: [email protected]
LIC: 01319840
Selling My Home In Silicon Valley